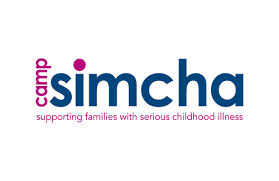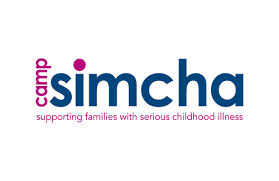 Camp Simcha exists to make a difference to seriously ill Jewish children and their families. the Camp Simcha mission is to ensure that no such child or their family, anywhere in the UK has to suffer without their support.
Now in its 25th year, Camp Simcha provides 23 practical, emotional and therapeutic support services to the whole family, offering a bespoke package of care to more than 1,200 family members in London, Essex, Hertfordshire, Manchester, Leeds, Glasgow, Gateshead, Brighton, Bristol, Birmingham and Norwich and reaching another 12,000 children through a hospital outreach programme.
Sadly, people often tell say they didn't refer a child to Camp Simcha services as they thought they were only here for children with cancer. Camp Simcha currently supports children with over 50 different conditions as well babies born very prematurely.
In January 2020 camp Simcha launched a pilot to support children with serious mental health conditions. After nine months of consultation and advice from experts in the field, the project's pilot will support a number of families who have a child with a serious mental health condition, one which has led to an extended period of school absence or hospitalisation.
When a child has a serious illness, the lives of their whole family will be turned upside down. Camp Simcha try and bring back some normality to all of their lives through practical emotional and therapeutic support services, as well as parties, outings and events – designed to bring some light at the darkest times.
HabAid helps Camp Simcha in a number of ways. As well as taking a group of terminally ill children out for a motor racing day, we help fund specific projects within the charity. Please help and donate what you can today.