Otzma (Strength) Holiday Camps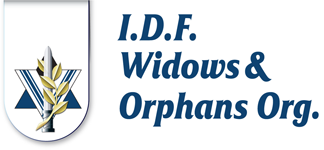 Otzma 'Strength' Camps are held four times a year for children aged 6-18. The camps provide children with 4-5 fun-filled days, allowing their widowed mothers a little time to rest, knowing that their children are happy and thriving.
The IDF Widows and Orphans Organization is a non-profit organization that was established in 1991 as the sole organization recognized by the State of Israel to represent the widows and orphans of Israel's fallen soldiers.
Today Otzma work with over 8,000 women and children who have lost their loved ones in the Israeli Defense Forces, making the ultimate sacrifice, giving their lives for their country. Otzma provides that backbone of support that a parent or spouse generally provides to his or her family and they make a world of difference in the widows' and orphans' lives. Although it is impossible to fill the void of a lost spouse or parent, IDFWO works tirelessly to be the helping hand of warmth and love that these families are now missing.
HabAid helps fund the Otzma camps and gives the children that have lost their fathers a happy and safe environment, whilst giving their mothers time on their own to recoup.