Responding To An Urgent Crisis
Responding To An Urgent Crisis
With the invasion of Ukraine and Orphanages being targeted by the Russian Army, the HabAid committee launched a campaign to help!
The HabAid - Alumim Story
HabAid has been supporting the Alumim orphanage in the UKRAINE for over eight years Indeed a delegation was due to visit the orphanage just before the war started. HabAid is in a fortunate position to be able to make an immediate impact by providing emergency support directly to Alumim, a recognised Ukrainian Jewish orphanage. Our mission is to help where the needs are greatest.
At the start of the invasion, the 50+ Alumim children thought they were safe. However, after 2 nights of bombing, the orphanage staff were forced to urgently move the children to a safer location in the Carpathian mountains. No one knows when or what they will return to.
In the short term, Alumim urgently needs infrastructure support including generators, beds, bedding, etc. They also need food and clothing supplies.
Alumim has offered to assist other orphanages in Ukraine that are in a similar desperate need, despite the financial strains of looking after these extra children. As a result, we need and ask for your help. Our HabAid team are in almost daily contact with the Alumim staff to assess their immediate needs.
Please give whatever you can to help these children in desperate times. HabAid has no overhead costs and all of our team are volunteers. That way, every penny that is donated will go directly to support the children.
One of the HabAid Committee was in daily contact with the leaders of the orphanage. Here are some of the messages and pictures we received.
Message Received 1st March 2022
Dear Friends,
Greetings from Zhitomir, Ukraine.
First of all, we thank you for your concern. The Zhitomir Jewish Community is doing its utmost to ensure the safety and welfare of its members.
The children of the Alumim Children's Village are currently on their way to a safe resort in the Carpathian mountains, while here in the city we are making sure that everyone is provided with enough food staples to last a while.
The general atmosphere in Zhitomir at the moment is, thank G-d, relatively peaceful and calm.
Please continue to pray for peace in Ukraine and around the world!
Sincerely,
Rabbi Shlomo Wilhelm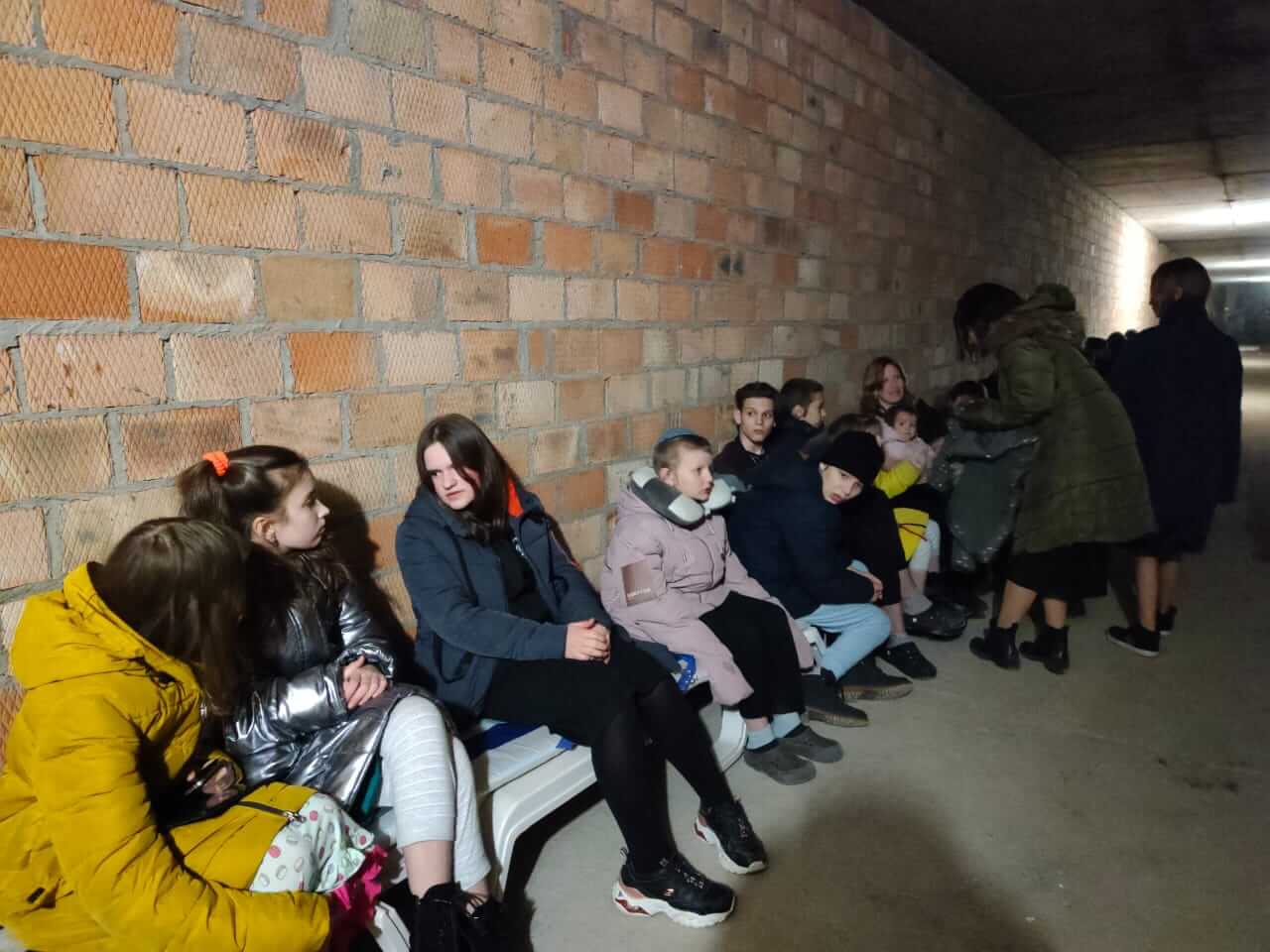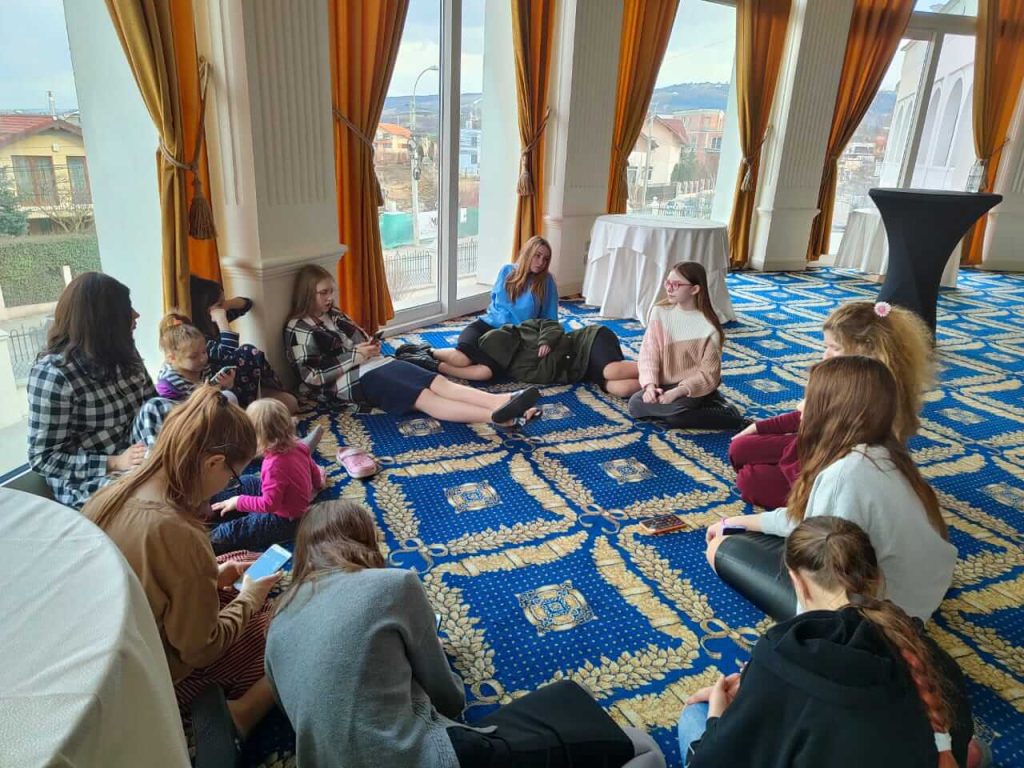 Message received 3rd March 2022
We are all in a hotel in romenia. Our plan is continue to Israel Sunday- monday. Realy have no second to talk. You can text me, and will try to answer when it's possible. Better what's up or viber this from malki the orphanage kids
HabAid received a voice message from Malki, one of the leaders of the Alumim orphanage on 4th March 2022.
Please click to the right to hear the message